I'm busy working on my blog posts. Watch this space!
Please reload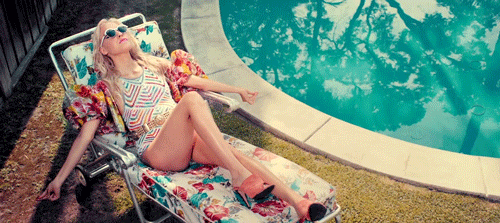 Summer is here and the heat is on! The Summer is magic (is magic oh oh oh 🎶 ) as we all love the feeling of relaxing in the sun, sipping on a cocktail and being carefree.  By all means, we don't want to spoil this image but we are here to help you remember that just as the sun damages your skin, it can damage your hair too.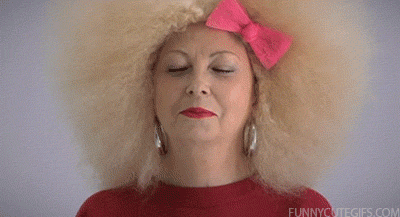 If we add saltwater and pool chlorine to the equation, unfortunately the damage can happen at a faster pace. The not-so-pretty outcome: A few weeks into Summer; hair that was healthy, shiny and easy manageable becomes and feels fried. One might think that literally having fried hair is exaggerated but studies have shown that being exposed to the ultraviolet rays of the sun can actually "cook the hair shaft." The damage is most visible when we see color-treated hair becoming faded, bleached and/or brassy. However, even non-colored hair will suffer from the sun-induced stress. Those UV rays can dry out the smooth hair cuticles or the outer layer of the hair shaft.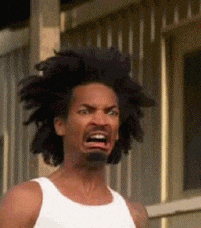 We know what you're thinking... "Oh My God! What am I going to do now?! I don't want to stay indoors this Summer but on the other hand, I don't want to ruin my hair! Why does it have to be so difficult to enjoy Summer without damaging my hair?! I want to shave my hair, NOW!" 
Hold your Horses! Summer doesn't have to be the season of bad hair days. As the saying goes, you can still have, "Fun in the Sun". All you
have to do is follow these simple tips and your hair can look great on the hottest days. 
Tips for Healthy and Gorgeous Summer Hair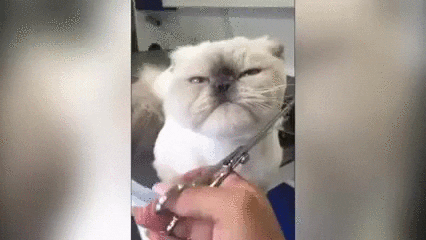 1. Start Summer with a trim - This way you'll get rid of any accumulated split ends and can refresh your style. We at Krowns, also offer the Split Ender Pro Service! - This service safely trims split ends and damaged hair ends in minutes while preserving the beautiful, long, healthy hair! Contact us for more info. You might also need a mid-season haircut too. Hair really does grow faster in Summer.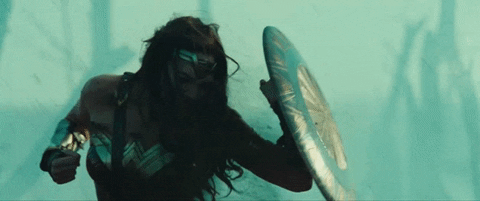 2. Shield your hair from the sun - Make it a daily habit of applying a hair care product that contains UV filters (such as hair sprays, gels or treatment formulas). Such hair products are designed to fully protect your hair from sun and heat damage. These also help in maintaining color-processed hair from fading. If you're planning in staying outdoors for a long time, wear a wide-brimmed hat. Not only will it protect your hair from being scorched but it will also protect your scalp and ears that are vulnerable to skin cancer.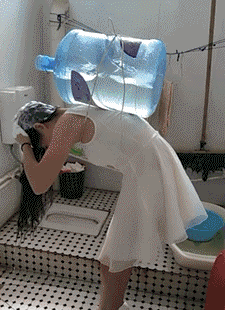 3. Soak strands before taking a dip - Drench your hair with clean water or leave-in conditioner as this won't let saltwater or pool chemicals being absorbed easily. It's also a good idea to try and rinse hair after a swim. If there isn't a shower nearby, keep a spray bottle filled with cool and clear water.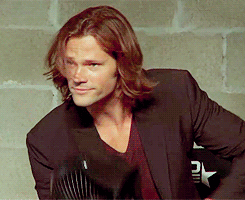 4. Use a moisturizing shampoo and conditioner - We usually wash our hair more frequently in Summer, in order to deal with sweat and dirt. Therefore, we strongly suggest that you use a clarifying and/or anti-residue shampoo + conditioner once a week to clear away product build-up and chemicals.  Also, be sure to follow with a deep-conditioning hair treatment. We offer various professional hair treatments that preserve the natural beauty and health of your hair. 
5. Outsmart Frizz - The best defense against frizz is to always do your best in keeping a healthy and well-maintained hair. Along with regular trims and conditioning, a drop or two of an anti-frizz  
oil or serum can help smooth hair and add shine. Use only  an"itsy-bitsy drop" of oil or you can end up weighing down the hair, especially if it's fine or limp.
 Lastly, let's face it: When the air is so thick with humidity it feels like syrup - frizz is going to happen. Don't waste your Summer in trying to fight frizz. We got you covered: Instead, try and find an easy go-to hairdo like a slick pony, high bun, or side braid for those high-humidity days. Just talk to us about your desired Summer hairstyle and we're more than happy to assist you in achieving the hottest style ever. 
Call us now on: 21 447 877 or visit our Facebook page.
Please reload